Top Lists of Declutter Solutions
Below you will find lists of what we've decided are our top storage solutions to declutter your stuff. These are intended to help you get some suggestions and ideas for solutions that will help you to declutter the spaces in your home. We have articles that focus on specific rooms, and also more general lists of solutions that might help in several different spaces.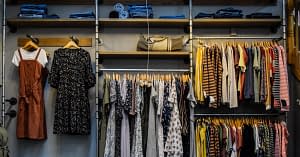 The structure of whatever is in a closet can make a huge difference in how useful the closet is to declutter your space. We suggest 10 affordable solutions!
Read More